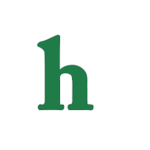 Kourtney Kardashian is one tough woman when it comes to letting her man see other women. Scott Disick has reportedly been cheating on Kourtney Kardashian throughout their entire relationship.
Scott reveals he and Kourtney have a understanding
It is not secret that Scott Disick and Kourtney Kardashian have had rocky relationship for the past several years. The couple have broken up and gotten back together number of times over the years, all which thanks to reality television cameras have all been documented and seen by the public.
Kourtney has an obvious distrust for Scott Disick, any one who has watched the E! reality series "Keeping Up With the Kardashians" have watched them go through their ups and downs.
Will Kourtney finally get fed up with Scott?
Despite all of the mistrust Kourtney Kardashian and Scott Disick have still manage to conceive three beautiful children together.Kourtney has called Scott out many times in his bad boy behavior, she has had him take lie detector tests, move out, go to rehab, yet these two just can't seem to stay away from each other.
Now what is the reason Kourtney Kardashian would allow Scott Disick to keep getting away with all his antic, partying and wild women while he is away, and he is away from home a lot.
Scott Disick has revealed that he and Kourtney have an understanding, a sort of open marriage when he is on the road, except they are not maried.Scott claims Kourtney does not care what he is doing when he is not at home.
So is Kourtney Kardashian really okay with Scott Disick's serial cheating, or is she afraid to dump him because she fears winding up alone with three children to raise on her own?
If Kourtney K. finally gets fed up once and for all with Scott Disick's cheating and party life then it will be Scott who has the most to lose. Kourt holds the kids, and the purse strings and lets just face it, Scott will really be a lost soul without his family.
Hopefully Scott gets it together once and for all before it is too late.
Kourtney K. rules the roost and the Kardashian bank account. Do you see this relationship ending soon for good, or will this a game that Scott and Kourtney continue to play?