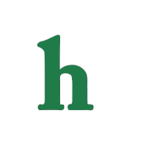 Kourtney Kardashian weight news has been a hot topic since the "Keeping Up With the Kardashians" star gave birth to her third child with longtime boyfriend Scott Disick.
Kourtney Kardashian weight loss, reality star shares the numbers on Instagram
Baby Reign was born in December and since Kourtney Kardashian has been working out hardcore to drop the baby weight. Kourtney's hard work and determination has paid off for the mother of three. Kourtney shared on Instagram a photo of her scales revealing Kourtney Kardashians weight to be 116 pounds.
Kourtney Kardashian reveals Khloe is her workout partner
Kardashian shared her happiness with her followers revealing her weight loss comes from many hours of hard work, and working out.Some people that Kourtney Kardashian weight is too low, but with her petite frame of a mere 5 feet phentermine weight loss
Kourtney also credits her weight loss to her sister Khloe Kardashian who, is her workout partner claiming that she helps to keep her motivated to keep going.The family has remained quite busy over the past several days since Bruce Jenner announced he was transitioning into a woman. Kim K. revealed that the family is undergoing a period of adjustment that includes family therapy.
What do you think about Kourtney Kardashian's weight loss?