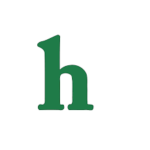 Kourtney Kardashian and Scott Disick have had many ups and downs in their relationship, but Scott's drinking and reckless behavior has always been their biggest hurdle. Now, Kourtney is allegedly terrified that Scott is going to get behind the wheel and drive drunk while their three children are in the car.
Kourtney Kardashian Terrified Scott Disick Will Drive Their Children Drunk
"Kourtney wouldn't be able to live if Scott did something reckless, like get behind the wheel when intoxicated," an insider told Hollywood Life. But while Kourtney is scared to death of Scott driving under the influence, what she really dreads is if he were to do it while any of their children were in the car with him.
Scott Leaves Rehab
Meanwhile, Scott Disick has been in and out of rehab over the years. As previously reported by Hollywood News Daily, he checked in to a rehab in Costa Rica on March 16. However, this week he returned from treatment after less than 2 weeks in the facility. "She knows that Scott has a serious problem, and all she's trying to do is gently help him get sober," the source revealed.
Should Kourtney and Scott Stay Together?
While Scott Disick has been trying to get sober for a long time, Kourtney has stayed by his side. However, now that the couple have 3 young children together if Disick can't get his act together, Kardashian might want to consider her options and figure out if it is in her family's best interest for she and Scott to stay together.
What are your thoughts on Kourtney Kardashian's fears of Scott Disick driving her children after drinking? Tweet us @OMGNewsDaily.