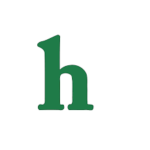 Kourtney Kardashian's gray hair is a hot topic of conversation. Although gray hair has become a trend over the past year, the "Keeping Up With The Kardashians" star is only sporting gray roots and some believe it's due to the stress of her recent split with longtime boyfriend and baby daddy, Scott Disick.
Kourtney Kardashian Gray Hair: Stressed After Scott Disick Split?
According to Entertainment Tonight, Kourtney Kardashian's gray hair was seen as the reality TV star was out and about in L.A. on Tuesday. Kourtney was headed to lunch with her sisters Khloe and Kim Kardashian at Hugo's restaurant.
Kourtney has been spending a ton of time with her two younger sisters since splitting from Scott Disick earlier this month. Kourtney and Scott's rocky relationship has been documented on "Keeping Up With The Kardashians" and it's multiple spin-offs, but it looks like things got really bad when Scott allegedly took off for over a month and hasn't yet seen his children.
Kourtney and Scott's Rocky Relationship
Disick was also photographed getting very cozy with his ex-girlfriend Chloe Bartoli, and it seems that was the last straw for Kourtney Kardashian, who reportedly dumped the father of her three children, Mason, Penelope, and Reign for good after the photos were posted.
While it's not crazy that Kourtney, 36, would have some gray hairs, some believe the stress of her split with Scott may be why the grays are popping up faster than normal. Meanwhile, it's possible that Kardashian is either too busy or distraught to have her hair colored, or just likes the way the gray streaks look in her dark mane.
What are your thoughts on Kourtney Kardashian's gray hair? Tweet us @OMGNewsDaily.
[Photo Credit: YouTube]