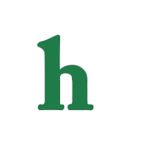 Kourtney Kardashian and long time love Scott Disick are reportedly struggling to find a way to tell their children, mostly oldest Mason, 5, that their grandpa, Bruce Jenner, is becoming a woman.
Kourtney Kardashian and Scott Disick struggling to tell kids about Bruce Jenner sex change
"The whole family is supportive of Bruce's transition," a source told Radar Online. "But Scott thinks it is going to be a little weird to have to explain to the kids what is going on."
Obviously, Mason has known Bruce Jenner as his male grandfather for his entire life. Now that Bruce's looks are changing how will Kourtney and Scott deal with telling Mason that his grandpa is become a woman? It's a tough situation for the entire family.
"They are too young to understand," the source said. "As of right now, Bruce is 'Pop-Pop' to Mason and they do not know how they are going to tell Mason Bruce is going to now be a grandma."
What will Mason think of grandpa Bruce?
It seems Kourtney Kardashian and Scott Disick are only really concerned about how Mason will take the news.  "Penelope is at that age where she will not remember Bruce as a man," the source continued, "and the same thing with Reign. But Mason is so inquisitive and nothing gets by him."
Kim Kardashian and Kanye West's daughter, North West, is also too young to remember Bruce as a man, so it looks like Mason may be the only grandchild to struggle with his transition.
As previously reported by Hollywood News Daily, Bruce Jenner is transitioning into a woman and filming the transition on a new reality show. Bruce will also give his first interview about his sex change to Diane Sawyer, which will air in the coming months.
What are your thoughts on how the Kourtney Kardashian and Scott Disick's son will take the news of Bruce Jenner's sex change? Tweet us @OMGNewsDaily or leave a comment below.