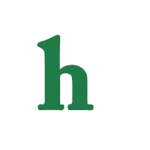 Kim Richards one of the stars of the Bravo reality show "Real Housewives of Beverly Hills" has finally returned to Los Angeles after reportedly going missing following her daughter's wedding in Mexico over a week ago.
"RHOBH" star Kim Richards returns to L.A.
Kim Richards may be back in her hometown but all is not well for the reality star who is refusing to go back to rehab, one of the stipulations of leaving rehab for the wedding was clear, she must return directly following the wedding.
"Kim came back from Cabo last week but is refusing to go back to rehab," an insider told Radar. "She suffered a huge relapse at the wedding, and was mixing booze and pills. However, Kim is refusing to go back to rehab."
Kim Richards could face jail time for ditching rehab
Kim Richards checked into a rehab facility following her arrest in May at the Beverly Hills Polo Lounge where she was taken into custody for public intoxication and trespassing charges. Kim Richards agreed to rehab for two reasons one, in hopes of swaying the judge into a lenient plea deal and avoid jail. And secondly, she was also hoping that it would secure her job at Bravo on the "Real Housewives of Beverly Hills" reality show.
Now it seems as if it could be open season on the reality star since she failed to keep her agreements pertaining to her rehab stint. Family members were growing very concerned about Kim Richards who was in a very fragile state following the wedding drama. Witnesses at the wedding revealed that it was more than obvious after speaking with Kim that she was intoxicated on alcohol, pills or both.
As a result of Kim Richards' poor choices her daughter, who was so upset by her mother's behavior at the event has sworn to never speak to her again. She may also face some serious jail time for her actions, and last but not least Kim Richards could be given the boot off of the "Housewives reality series.
Kim Richards is allegedly refusing to return to rehab despite the consequences she may face with the courts and at Bravo