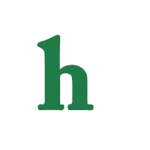 Kim Richards is facing criminal charges stemming from from her April public intoxication arrest and could up to two years in prison if found guilty of charges. Kim Richards, who stars on the Bravo it "Real Housewives of Beverly Hills" was officially charged with public intoxication, resisting arrest and battery on a police officer by the L.A. prosecutor earlier today.
Kim Richards next Housewives star to head to prison?
"RHOBH" star Kim Richards could be the next Bravo star to see a jail cell if things do not go her way in court. Jail is not Richards only worry, it is rumored that Kim's job with Bravo is hanging by a thread pending the outcome of her court case.
Will Kim Richards get jail or extensive rehab
Kim Richards who was arrested in April at the Beverly Hills Hotel's Polo Lounge following a drunken altercation with the staff and police officers Kim was asked to leave by the establishment after becoming unruly and causing a commotion.
As reported Richards then entered the restroom at the lounge, refusing to leave. When police arrived on the scene the officers were forced to "drag her out" this is when Kim Richards became violent and allegedly kicked the arresting officer.
Richards then made the decision to enter a Malibu rehab facility following a televised intervention with her family and Dr. Phil. It is speculated Kim believed by entering rehab that the courts would find leniency in her previous actions. It does not appear to be so in this case, it does however look as if the courts are getting wise to the "celebrity rehab" tricks.
Do you believe Kim Richards will be serving prison time in the near future?