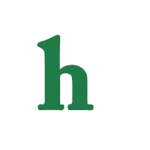 Kim Richards has checked herself into a Malibu rehab facility that specializes in substance abuse just a couple of days after the "Real Housewives of Beverly Hills" star ran out of a DR. Phil interview experiencing a major meltdown. Kim Richards' decision to check herself into rehab also comes just nine days after the Bravo reality star was arrested on April 16, at the Beverly Hills Hotel after allegedly causing a huge scene at the hotel.
'RHOBH' star Kim Richards seeks help in Malibu rehab
 Kim Richards was booked for trespass, resisting arrest, battery on a police officer, and public drunkenness.TMZ reports that Richards will stay at the rehab facility "as long as it takes." Kim Richards finally saw the light ahead of her after sitting down and talking with her family about getting the help she needs realizing that there was really no other alternatives at this point for her.
Will rehab save Kim Richards from herself?
Kim Richards has been struggling with her sobriety for several years, her issues have been well documented on the "Real Housewives" reality series. At this time Kim Richards' future on the Bravo hit reality series is speculated to be questionable.It is hoped that by checking into rehab Kim Richards, a 50-year-old mother will get the help needed to live a healthier and more productive life in the future with her family by her side.