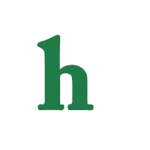 "Real Housewives of Beverly Hills" star Kim Richards has been arrested. The recovery alcoholic was reportedly taken in to custody on Thursday morning after she allegedly had a drunken confrontation with a police officer.
Kim Richards Arrested After Drunken Confrontation With Police
TMZ reports that Kim was busted at the Beverly Hill Hotel and had been partying at the famous Polo Lounge located inside the hotel, but was asked to leave because she was causing a drunken commotion and being "unruly."
Kim Richards, who has struggled with alcohol abuse in the past, was said to be slurring her words and smelled strongly of alcohol when she went into a bathroom and refused to come out. Police were called and allegedly had to "drag her out" of the bathroom when she became violent, reportedly kicking a police officer.
'Real Housewives of Beverly Hills' Star Off The Wagon
Richards was taken to a nearby jail where she was charged with trespassing, resisting arrest, battery on a police officer, and being drunk in public. Kim was later released from police custody and will await legal repercussions for the arrest.
Kim Richards was recently accused of falling off the wagon by her "Real Housewives of Beverly Hills" co-star Lisa Rinna, but had insisted that she was still in recovery.
What are your thoughts on Kim Richards being arrested after a drunken night out? Tweet us @OMGNewsDaily.