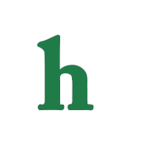 The Kardashians are back with a bang. Kim Kardashian's big TMI moments and Bruce Jenner dating Kris Jenner's close friend took center stage on the "Keeping Up With The Kardashians" Season 10 premiere.
Kim Kardashian TMI moments on 'Keeping Up With The Kardashians' Season 10 Premiere
Kim Kardashian's TMI moments were the topic of conversation during the Kardashians Season 10 premiere. Kim revealed that she and husband Kanye West are actively trying to get pregnant with baby no. 2, but that things are going so well. Kim told her sisters that she and Kanye have been having sex everywhere and at all times when she's ovulating so that she can increase her odds of getting pregnant. "I've been having sex 500 times a day," she tells her sisters.
Kris and Bruce Jenner Divorce Awkwardness
Meanwhile, while Kourtney Kardashian was visiting Bruce Jenner post divorce she realizes that he has been getting close to one of Kris Jenner's best friends. Kris is hurt when she finds out about the scenario, but can do nothing. When Brandon and Brody Jenner decide to throw their dad a divorce party called "Bruce On The Loose."
Of course the girls decide to counter with a "Kris J. Needs a Lei" party with a Hawaiian theme. Before the parties go down Kim decides to meet up with Bruce to confront him about him dating Kris' friend.
After Kris' party she realizes that it's sad that the guys are with them, and that there is a new reality in their family.
Meanwhile, Bruce's party is filled with a lot of friends, including Kendall Jenner. However, Bruce is upset because none of the other kids come to the party.
Later, Kris and Bruce finally get together to talk, in which Kim Kardashian also sits in on. Kris tells Bruce that he's being shady by hanging out with her close friend, but he doesn't see anything wrong with his behavior. "You're kind of an a**hole," she tells her ex-husband. "I'm sorry if I made you feel bad," Bruce told her through tears.
All the girls get together to take Bruce to lunch for his birthday, and Bruce is happy to have all his girls together. He gets emotional when he tells them it's been an honor to be their father.
Khloe Kardashian Kicks French Montana Out Of Her House
However, Kim Kardashian's TMI moments on the season premiere wasn't the only big couples news of the night. Khloe Kardashian revealed to her family that she kicked boyfriend French Montana out of her house, and that she needs some alone time. Kourtney was all for the break up and asked Khloe not to bring any more "dummies" into their lives because she's too old to hang out with people like that any more.
Vegas, Baby
Scott and Kourtney are in Las Vegas for an appearance and Bruce, Brandon, Leah, Brody are all in Vegas as well. The family is happy to be together, but Brody Jenner starts drinking a bit too much and bringing up the fact that he didn't attend Kim and Kanye's wedding, but did go to Kim's ex-boyfriend Reggie Bush's wedding. Brody also revealed that he would save Reggie's life over Kanye's.
Later, Bruce's oldest son, Burt, told Kourtney that he wanted her to tell Khloe and Rob goodbye and that she loves him. "We love our step-brothers" Kim Kardashian said, but they're always talking about a "divide."
Coming up…
It looks like a lot more drama for the Kardashians this season as Kim struggles to get pregnant, Kendall and Kylie are being distant from the family, Kourtney gives birth, Kris starts dating a younger man, and Khloe's love life is in question. So, stay tuned.
What did you think of Kim Kardashian's TMI moments and Kris and Bruce Jenner's divorce drama on the 'Keeping Up With The Kardashians' Season 10 premiere? Tweet us @OMGNewsDaily or leave a comment below.