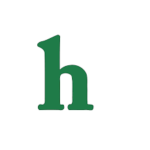 Kim Kardashain spoke out about her support for her stepfather Bruce Jenner during a recent "Entertainment Tonight" interview. Kim Kardashian was asked straight up about Bruce Jenner's life changes by the show's anchor Kevin Frazier, who probed the reality star for answers.
Kim K. reveals Bruce will talk about his life when the time is right
"Can we get to the bottom of what's going on with Bruce," asked Frazier. During the interview Kim Kardashian remained calm and cool when asked about the speculation surround Bruce Jenner's drastic changes concerning his physical appearance.
Kardashian/Jenner women rally around Bruce Jenner during his time of change
 Kim Kardashian replied, "We support Bruce no matter what. I will say I think Bruce should tell his story his way." Kardashian was pushed to address whether Jenner is "going through something," and she answered, "I think everyone goes through things in life, but I do think that that story and what Bruce is going through, I think he'll share whenever the time is right. I feel like that's his journey to talk about."
Kim also revealed that at this time in Bruce's life he is happier than she has ever seen him. The Kardashian/Jenner women minus Kris Jenner recently rallied around the former Olympian in support following the drama over the past several months that Bruce has been dodging rumors that he's transitioning into a woman.
During this time Jenner has been spotted with long hair, manicured and painted nails, had his Adam's apple shaved, and has been seen wearing Spanx and sports bras. In mid January In Touch Magazine ran a cover story where they altered Bruce's image to make him look like a woman and suggested that Jenner would be officially coming out as transgender in a magazine spread.
Since the magazine cover story media outlets reveal that Bruce Jenner is planning on addressing the claims about his changing looks on the upcoming E! reality show "Keeping Up With the Kardashians."
Until then, Kim Kardashian claims that the family is in full support of Bruce "no matter what," and that Bruce will talk when the time is right. Will that time prove to be a rating ploy for the family reality show, or will Bruce Jenner really reveal what is going on with his changing lifestyle?