Kim Kardashian's son's middle name has been revealed. Kim, who welcomed a baby boy named Saint West, with husband, rapper Kanye West, last week was rumored to be naming her son after her late father, Robert Kardashian.
Kim Kardashian Son Middle Name: What Is It?
Yahoo! reveals that Kim Kardashian's son's middle name is….well, he doesn't have one! That's right, Kim and Kanye kept trend with their tradition of not giving their children middle names. Saint West now joins big sister North West, who also doesn't have a middle name.
While many people may think it weird that Kim Kardashian's son doesn't have a middle name especially since she could have named him after her dad, Robert Kardashian, late O.J. Simpson defense attorney who died in 2003 after a battle with cancer, but Kim and Kanye, who could have also named North West after Kanye's mother Donda, who died after complications from plastic surgery, wanted to be unique.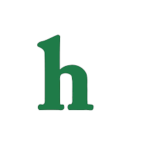 Saint West Not Named After Grandpa Robert Kardashian
Kim Kardashian and Kanye West can now put a rest to the speculation about their son's middle name because there isn't anything to talk about when it comes to little Saint West's middle name. While the first photos of Saint have yet to be revealed sources have revealed that the baby boy has his mother Kim's eyes and his dad Kanye's nose.
Fans are dying to find out if Saint West looks like his big sister North West, and if Kim and Kanye will ever have another child now that they have a boy and a girl and Kardashian's pregnancies were so hard on her both times around.
What are your thoughts on Kim Kardashian son middle name being nothing? Do you like the name Saint West? Tweet us @OMGNewsDaily or leave a comment below.