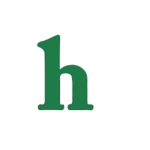 Kim Kardashian recently gave an interesting interview to Rolling Stone Magazine where she speaks out on her brother, Rob Kardashian.
Kim Kardashian Says Rob Kardashian Smokes Weed, Drinks Beer All Day
Rob Kardashians, 28, has been living a very reclusive life over the past couple of years. He's decided to stay off his family's reality TV show "Keeping Up With The Kardashians," as well as withdraw from many family events and activities such as holidays, parties, and vacations, he even missed Kim Kardashian and Kanye West's wedding.
When asked about her brother Rob's change of lifestyle Kim had this to say, "It's not that mysterious what's happening with Rob. He has gained weight. He feels uncomfortable being on the show, and that's okay. Do I think he smokes weed, drinks beer, hangs out and plays video games with his friends all day long? Yes."
Meanwhile, an insider tells Hollywood Life that Rob is very unhealthy and that he's not doing anything to help himself.
Rob Kardashian Family Worried For His Health
"Rob has extreme social anxiety, is very unhealthy and just isn't doing anything to get back on his feet, The whole Kardashian and Jenner family is worried sick about him, but they just don't know what to do. He refuses to get therapy or to go get help."
It seems that Kim Kardashian and the rest of the family want to help Rob Kardashian but he may not want to help himself. Hopefully, something changes for Rob soon.
What are your thoughts on Kim Kardashian calling out Rob Kardashian? Tweet us @OMGNewsDaily.