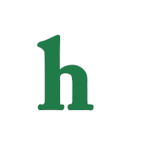 Kim Kardashian is pregnant again. The "Keeping Up With The Kardashians" star and her husband Kanye West are expecting baby number 2 together and Kim says that they are "beyond excited" about giving daughter North West a little brother or sister.
Kim Kardashian Pregnant With Baby No. 2!
The big news became public when the new trailer for the second half of the current season of the family's reality show aired. Kim is seen talking to sister Khloe and telling her the good news. "I just got the blood test back and I am pregnant!"
This is a great joy for Kim Kardashian, who has been struggling to get pregnant since she married Kanye West one year ago. Kim has been said to be undergoing fertility treatments and even considered hiring a surrogate to carry the couple's baby. However, she won't have to do that now, because she's pregnant! "We are so beyond excited," Kardashian told Glamour Magazine.
Kim and Kanye 'Beyond Excited' For New Baby
Kim also discussed how being a mother to North West has changed her entire life.
"I'm a completely different person. I don't know if it's growing up or being with Kanye, who's more private, but I try and live my off time as privately as possible. I used to enjoy the spotlight. If I had a day off from filming, I didn't know what to do. Now I enjoy my family time so much, there is this sense of, if it all went away, and I was just a mom, I would love my life."
"[Motherhood] really changes you," the pregnant reality star continued. "When I found out I was pregnant [with North], I was going through an awful divorce, Kanye and I had just been dating for seven months — granted, we knew each other for a decade — and I was like, 'I can't do this. It's not the right time.' But then I figured, If I'm in my thirties and I'm not ready, I'll never be ready. So it's been the biggest lesson, and the biggest joy of my life."
Kim's Fertility Issues
Kim Kardashian also talked about being very open about her fertility issues, saying that she didn't think she would show her private struggle to the public, but meeting others who were going through the same thing she was helped to her understand that she could possibly help her fans by sharing her story.
"I didn't know that I was going to be so open with [my fertility challenges], but meeting people at my fertility doctor's office who are going through the same things I'm going through, I thought, 'Why not share my story?' It's been really emotional. One doctor told me I would need my uterus removed after I had another baby—I could only have one more. One was like, 'You should get a surrogate.' The other one was like, 'Oh, no, you'll be fine.' Then I called my doctor, and he's like, 'You know what? I believe — we'll get through it.' There are definitely times when I walked out [of the doctor's office] hysterically crying, and other times when I was like, 'Okay, everything's looking good, it's going to be this month!' The waiting and waiting has been a roller coaster."
What are your thoughts on Kim Kardashian being pregnant with baby number 2? What should she and Kanye West name the baby? Tweet us @OMGNewsDaily.