Kim Kardashian and Kanye West have reportedly chosen a Godmother for their newborn son, Saint West. The couple have allegedly thought it through, and although they have a very big family with lots of members to chose from Kim had someone special in mind to be her son's Godmother.
Kim Kardashian Chooses Godmother For Son Saint West
According to Radar Online, Kim Kardashian and Kanye West have officially chosen Kim's older sister, Kourtney Kardashian, to be son Saint West's Godmother. Kim thinks that Kourtney is the perfect person to be her son's Godmother and is reportedly very happy with her choice.
As many fans may know, Kim Kardashian's younger sister, Khloe Kardashian, is the Godmother of Kim and Kanye's oldest child, daughter North West, and Kim wanted to get her other sister in on the action.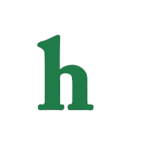 Kourtney Kardashian 'Obvious' Choice For Saint West Godmother
"Kourtney was just the obvious choice for her son. Kim really wants each of her sisters to be involved in her children's lives," a source told the site. The insider went on to add that when it comes to her children, especially North, that Kourtney's children are more like siblings to them than cousins. Not to mention Kourtney is all about that mom life, that is when she's not hooking up with Justin Bieber.
As previously reported by Hollywood News Daily, rumors are flying that Kourtney Kardashian, 36, and Justin Bieber, 21, are hooking up. Major outlets are reporting that the hooks ups are totally happening and that Kim's not happy with the fact that Kourtney is getting it on with someone so young. However, it may just be Kourt sewing her wild oats after her split from the father of her three children, Scott Disick, and will be an excellent Godmother to Saint West. Kim Kardashian hasn't revealed to her family who've she chosen as her son's Godfather yet.
What are your thoughts on Kim Kardashian and Kanye West choosing Kourtney Kardashian as Saint West's Godmother? Tweet us @OMGNewsDaily or leave a comment below.