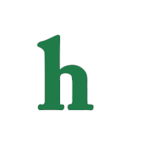 Kim Kardashian is worried about Scott Disick's out of control drinking and lifestyle. According to Radar Online, Kim has recruited her husband, Kanye West, who has been rumored to have issues with Scott in the past, to confront Disick over his drinking and partying ways. However, Kim's sister, Kourtney Kardashian, didn't seem to like that idea much.
Kim Kardashian enlists Kanye West to help Scott Disick
"Kim told Kourtney that Kanye can tell Scott how to straighten up, and this really made Kourtney mad. She's bummed that her sister is making her feel bad about Scott," an insider revealed.
Kourtney Kardashian allegedly thinks that her little sister is being arrogant and full of herself. "Kourtney was enraged. She is frustrated that Kim thinks she can solve all of her problems, and thinks Kim is being arrogant."
Kourtney and Scott's relationship has been on the rocks for a long time now, and it's mostly due to Disick's drinking and partying. The couple, who recently welcomed their third child together, son Reign Aston Disick, may not be a couple much longer. However, as previously reported by Hollywood News Daily, Kourtney would like to stay together for her kids, especially oldest son, Mason, who worships his father.
Kourtney Kardashian furious with Kim's arrogance
"Kourtney appreciates that Kim cares about her, but she is starting to resent all of her 'sisterly advice,'" the source added. "She feels like Kim is comparing Scott to Kanye and is acting like her husband is superior. Kourtney can't help but see that Kanye is really successful and driven and not at all a partier. With Kim pushing to have him help Scott, it really spotlights how bad her own situation is."
It will be interesting to see how all this plays out on Season 10 of "Keeping Up With The Kardashians," which is also reportedly set to talk about Bruce Jenner's changing appearance.
What are your thoughts on Kim Kardashian allegedly enlisting Kanye West to help Scott Disick straighten up? Tweet us @OMGNewsDaily or leave a comment below.