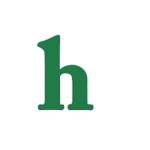 Kiefer Sutherland has been known in the past to get a little out of hand, break a few laws and on occasion get down right nasty when he drinks. But this was not the case over the weekend when Kiefer Sutherland stepped out at the Smoke House in Toulca Lake, Calif.
Kiefer Sutherland gets his drink on
One eye witness described Kiefer Sutherland saying, "Kiefer was really enjoying himself," He looked as if he was having a great night out the witness claimed. Kiefer Sutherland chatted with other bar patrons as the Clippers basketball game blared on the television sets.
Kiefer Sutherland has a long and public black marked history when it comes to alcohol. The 48-year-old "24" star has been arrested four times over the years for DUI. But this was not the case for Sutherland that evening, because he had enlisted a designated driver for the night.
Some fans thought Kiefer Sutherland could have been drowning his sorrows after finding out his show "24" is still not included in FOX's 2015-2016 line up, but they should not worry anymore as the network confirmed that a new version of the series is currently in development. However, along with the show's future return is also the possibility of Kiefer Sutherland's departure. With his job stability hanging by a an uncertain thread, Kiefer Sutherland could have decided to let off a little steam.
Kiefer Sutherland reveals he is not the right size for basketball
What ever the reason behind Kiefer Sutherland's drunken night out, the actor remained friendly as he walked unsteadily out o the bar, guided by his designated driver.. When asked if he thought the Clippers would win and Sutherland confusingly responded, "I don't know, I'm not tall enough for basketball."
Time to go and sleep it off Kiefer. Time will tell whether "24" gets picked up or if Kiefer Sutherland will be saying goodbye to his role as Jack Bauer once ad for all. Will you be sad to see "24" end, or go on without Kiefer Sutherland?