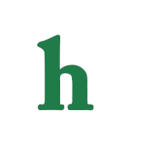 Khloe Kardashian is finally speaking out about Lamar Odom for the first time since he was rushed to the hospital after being found unconscious inside a Nevada brothel. The "Keeping Up With The Kardashians" star penned a touching statement which was released on her officially website this week.
Khloe Kardashian Speaks Out About Lamar Odom For The First Time
Khloe Kardashian didn't dive in to details on her estranged husband Lamar Odom's condition or the events leading up to his hospitalization, but rather touched on the love and support he and their families have gotten since news hit that the former L.A. Laker was fighting for his life.
"The past week has been incredibly difficult," the reality star wrote on her website. "I am so thankful to family, friends and fans, who have sent nothing but prayers and well wishes to Lamar."
"I also want to take a moment to thank everyone at Sunrise Hospital, including the amazing doctors and nurses for their kindness and diligent work. Under their amazing care, incredible strides have been made."
"You can never be prepared for an experience like this, but without the outpouring of love and endless prayers that Lamar has received and the strength I was given from my loved ones, it would be difficult to endure. Thank you for your continued support. God is great!!!"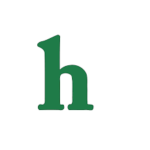 Khloe Won't Leave Lamar's Side
Khloe Kardashian has not left Lamar Odom's side since he was hospitalized on Oct. 13. Reports have revealed that Lamar was partying at Dennis Hof's brothel in Nevada and allegedly taking herbal Viagra and doing cocaine before the time he was found unresponsive. Lamar was taken to the hospital and put on a ventilator. Things looked very bleak for Odom for days until news hit that he had come out of his coma and was communicating.
While Lamar Odom certainly has a long road in front of him as he recovers, Khloe Kardashian is said to be sticking by him, and dishing out mega bucks for his care and recovery. Will this be the experience that leads Khloe and Lamar back in to each other's arms? Can Lamar fully recover and learn from his mistakes? We're pulling for them!
What are your thoughts on Khloe Kardashian's comments about Lamar Odom? Tweet us @OMGNewsDaily.