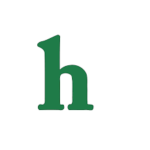 Khloe Kardashian is begging her baby brother Rob Kardashian to check himself into rehab. The "Keeping Up With The Kardashians" star is desperate to save her younger brother and is trying hard to get him the help she believes he needs.
Khloe Kardashian Begging Rob Kardashian to Enter Rehab
According to In Touch, it's not only Khloe Kardashian who is seriously concerned for Rob Kardashian's well-being. The entire family is worried sick about the youngest Kardashian.
One source claims that "everyone is worried," and that Rob has been reaching out to friends about getting prescription medications and that he seriously "needs help."
Meanwhile, Rob Kardashian is in a bad way in nearly all aspects of his life. "He does not have a lot of money because he's not doing anything right now and he wants nothing to do with Keeping up with the Kardashians," the insider added.
Can Khloe Save Rob?
Of course, if anyone in the family can help Rob it's Khloe Kardashian. Rob and Khloe have always been very close, and even lived together for a long period of time.
Rob moved away from his family and their reality show, and even left sister Kim Kardashian's wedding before the ceremony allegedly because of his insecurity over his weight gain.
It seems if Rob could just get some professional help, a personal trainer, and a life coach to keep him on track he'd be able to pull himself out of his depression and get his life, and career, back on track. Certainly his family members have enough money to help out Rob in his time of need.
What do you think about Khloe Kardashian being desperate to get Rob Kardashian into rehab? Tweet us @OMGNewsDaily or leave a comment below.