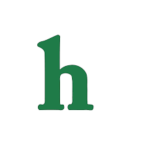 Kevin Bacon is unrecognizable in his latest selfie which shows the actor with a much fuller face. So, what the heck happened to Bacon's face?
Kevin Bacon Unrecognizable in Bloated Face Selfie
The Inquisitr reports that Kevin Bacon stunned fans with his bloated face selfie, leading speculation to run wild about why and how "The Following" star's face got fat so fast. Kevin, who was seen two weeks ago looking like his normal slim self, posted no explanation about his bloated face, just the photo for fans to enjoy.
Many believe that Kevin could have landed a new gig on a TV show or movie, could possibly be shooting a commercial in the U.K., where he posted he was when the photo was taken, or may have used a mobile app such as Fat Booth to create the image of himself having a much fuller face.
Bacon Photo Not Real?
It looks like Bacon is on set as what seems to be a trailer is seen behind him, and now everyone wants to know what in the world the actor is up to. It seems very likely that the bloated face selfie in which Kevin Bacon is unrecognizable in isn't accurate. Bacon has been slim and toned since stepping into the Hollywood life in movies such as "Footloose," "Friday the 13th," "She's Having a Baby," and "Flatliners," and has continued to keep up with his health even going bare chested for his role in "The Following" TV series.
What are your thoughts on Kevin Being being unrecognizable in his latest selfie? Tweet us @OMGNewsDaily.