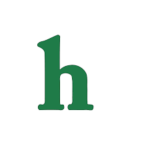 Country music legend Kenny Rogers, 77,  announced on "The Today Show" that he plans to retire following his upcoming farewell world tour.  Kenny Rogers began his solo career in 1976, but it was his 1977 hit song "Lucille" that really launched his spectacular career.
Kenny Rogers reveals he is hanging up his mic
"Lucille" was a major hit for Kenny Rogers reaching number one on the pop charts in 12 countries, selling over five million copies. More success was to follow, including the multi-million selling album "The Gambler" and another international Number 1 single, "Coward of the County," taken from the equally successful album.
Throughout his decades-long career, Kenny Rogers released a series of chart-topping hits joining up with hit singers including Kim Carnes, Sheena Easton, the Bee Gees, and Dolly Parton. The Country Music Hall of Famer has charted a record in each of the last seven decades and has sold more than one hundred million records worldwide.
Rogers announces new Christmas album
Kenny also stated that he has a new album coming out on Friday. "Once Again It's Christmas" is Rogers' sixth Christmas album and 37th studio album. When speaking about his retirement Rogers stated, "I've done this long enough. There's a fine line between being driven and being selfish, and I think I crossed that line when I was younger," Rogers said.
"I really want to be there with my kids and my wife. I don't see enough of them. And I have some things on my bucket list."
Rogers has five children, including 11-year-old twin sons, Jordan and Justin. We want to wish Kenny Rogers good luck on his upcoming tour, and many years of happiness in his retirement.