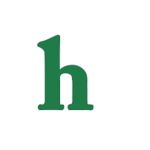 Kendall Jenner's quote about her father Bruce Jenner's transition is false, at least according to the 19-year-old reality TV star turned model.
Kendall Jenner Quote: Model Blasts 'Fake' Quote About Bruce's Transition
According to Us Weekly, Kendall Jenner gave a quote about her father's transition, saying that she supports Bruce no matter what gender he is.
"I love my dad. He's always been there for me and my sisters. He's a wonderful man. And just because he's changing shoes now, so to speak, doesn't make him less wonderful. I will always love my dad, whether he's a man or a woman," Kendall allegedly said.
Kendall Speaks Out
However, after the report was published online, Kendall Jenner took to her Twitter account to reveal that she did not say anything about Bruce Jenner's sex change, and that the quote was fake.
"How is it legal for someone to "quote" someone and publish it if in fact you never said what was quoted," Kendall tweeted. A Kardashian insider confirmed the quote was false to Gossip Cop.  "Kendall did not give this quote to Us Weekly or anyone for the matter. This is 100 percent false," the source said.
What are your thoughts on Kendall Jenner's quote? Do you think it was fake? Tweet us @OMGNewsDaily or leave a comment below.