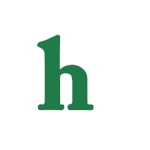 An alleged Kendall Jenner pregnancy tweet confirming Kylie Jenner's rumored pregnancy is all Kardashian/Jenner fans are talking about this week. The tweet, which was allegedly deleted by Kendall, reportedly confirmed the rumors that her 17-year-old sister Kylie is having rapper Tyga's baby.
Kendall Jenner Pregnancy Tweet Confirms Kylie Jenner Pregnant by Tyga?
According to Heat Magazine, Kendall posted a photo of a positive pregnancy test with the caption "I don't care what anyone says. Congrats @Tyga.
Over the past few months Kylie Jenner and Tyga have been in the spotlight for hiding their relationship. As previously reported by Hollywood News Daily, after speculation and gossip was at an all time high, Tyga, 26, finally confirmed his relationship with 17-year-old Kylie, but said nothing of the rumors floating around that Jenner was expecting his child.
Tyga already has one child with his ex-girlfriend and one time friend of Kim Kardashian, Blac Chyna.
Kylie Jenner Pregnancy Equals Big Ratings?
Closer Magazine claims that a pregnancy story would be great for the family's reality show, "Keeping Up With The Kardashians" as ratings have been slipping each season, even with all the drama surrounding Bruce Jenner and his sex change bombshell.
Of course, Kendall Jenner's pregnancy tweet about Kylie's rumored bun in the oven won't be confirmed by the family, and if Kylie is pregnant with Tyga's baby there could be some legal trouble to follow as she's still a minor until she turns 18. If Kylie is set to become a teen mom then the family will be scrutinized even more than they already are, and Kris Jenner will be the one to take the most heat for letting her young daughter date a much older man, who is already a father, and being absent in Kylie's life choices.
One thing is certain, if Kylie is pregnant it will be another huge story for the Kardashian/Jenner family, and Bruce will be expecting 2 new grandchildren as his son Brandon and his wife Leah are currently expecting their first child.
What are your thoughts on the alleged Kendall Jenner pregnancy tweet about Kylie Jenner and Tyga? Tweet us @OMGNewsDaily.