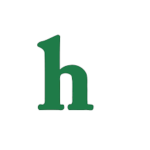 Kendall Jenner says she loves her dad as a man or a woman. Kendall, 19, is the first member of the Kardashian/Jenner family to actually speak out about Bruce Jenner's sex change, and she's showing a lot of support for her famous father.
Kendall Jenner: 'I Love My Dad as a Man or Woman'
Kendall spoke to Us Weekly behind the scenes at Justin Bieber's Comedy Central Roast and revealed that she'll always love her dad whether he's a man or a woman.
"I love my dad. He's always been there for me and my sisters. He's a wonderful man. And just because he's changing shoes now, so to speak, doesn't make him less wonderful. I will always love my dad, whether he's a man or a woman," Kendall Jenner declared.
Bruce Jenner's Sex Change Journey
Bruce Jenner, 65, shocked millions when he decided to transition from a man to a woman after his divorce from longtime wife, Kris Jenner. Bruce, an Olympic gold medal winner has already begun the sex change process and is reportedly set to announce the big news for himself this summer with a reality series to document his journey from a man to a woman.
It looks like his children and step-children are all on board with his sex change, and have their dad's back no matter what his choices are.
What are your thoughts on Kendall Jenner saying she's loves her dad as a man or a woman? Tweet us @OMGNewsDaily or leave a comment below.