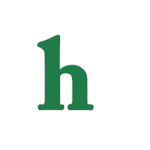 The latest Kardashian/Jenner rumor may be the craziest yet. Star Magazine reports that Kendall Jenner actually had sex with her sister Kourtney Kardashian's longtime boyfriend, Scott Disick, when Kourt was pregnant with the couple's third child, son Reign Aston Disick.
Kendall Jenner and Scott Disick Reportedly Had Sex
According to the report, Kendall, 19, and Scott, 31, have been spending a lot of time together, and have been spotted out and about with one another quite a bit. So much so that Kourtney Kardashian has become increasingly suspicious of Scott Disick always "check out" Kendall Jenner. The report even claims that Scott has gone from protective big brother to bad influence.
The mag also claims that Scott and Kendall had sex at a wild party, and that a mutual friend of Kourtney's told the "Keeping Up With The Kardashians" star the devastating news. "After their partying episodes, he saw Kendall as an adult," an insider tells magazine. "A superhot and fun one at that."
Kourtney Kardashian Devastated Over Betrayal
The alleged hook up, Kourtney and Scott got into a huge fight.  "At first, Kourtney was in complete shock and disbelief. But after she processed the information, she was devastated … She started screaming at [Scott], calling him 'sick.' But he kept denying it. He stormed out and the next she heard of him, he was doing what he always does — drinking his problems away. This time it wasn't in Las Vegas, it was in Aspen."
As for Kendall Jenner, she also denied the rumors she slept with Scott Disick.  "She confronted Kendall about it. But Kendall denied everything, then accused her mom of being happy about the rumors because they will raise her previous TV ratings."
This is definitely a crazy bombshell in an already drama filled family. It's unlikely that these rumors are true. However, if they are, the Kardashian family will be in some serious turmoil.
What are your thoughts on Kendall Jenner allegedly having sex with Scott Disick? Tweet us @OMGNewsDaily or leave a comment below.