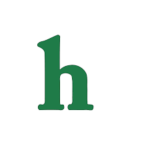 Kendall and Kylie Jenner were booed hard at Sunday night's Billboard Music Awards when they took the stage to introduce their brother-in-law Kanye West's performance, Us Weekly reports.
Kendall and Kylie Booed At Billboard Awards
It seems the crowd at the Billboard Awards weren't happy to see Kendall and Kylie Jenner on stage and booed the teenagers as they powered through their monologue in order to announce Kanye's performance. Unfortunately for Kanye, the bad reaction didn't stop there.
During Kanye West's performance of "All Day" and "Black Skinhead" the rapper was bleeped for much of the time. Meanwhile, there was so much fire and smoke that West was mostly hidden behind it all for the duration of the performance. Fans who were watching the Billboard Awards at home weren't happy with the choppy and unclear performance, and took to Twitter to let everyone know about it.
Kanye West Booed Too!
"The crowd booed Kanye at the end of his performance too," a source revealed.
Meanwhile, as Kendall and Kylie were booed on stage, the family's reality show "Keeping Up With The Kardashians" aired the first part of their special all about Bruce Jenner's transition. Kylie was seen mostly keeping her cool with big sisters Kim Kardashian and Kourtney Kardashian, but Kendall Jenner and Khloe Kardashian broke down in to tears as they feel Bruce had been lying to them and keeping important information from them.
The second part of the special will air on Monday night on E!
What are your thoughts on Kendall and Kylie getting booed at the Billboard Awards? Tweet us @OMGNewsDaily.