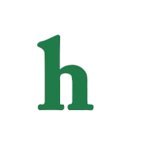 Katy Perry and John Mayer have split again. The two singers, who only reconciled 2 months ago, but have yet again called it quits.
Katy Perry, John Mayer Split Again
According to Radar Online, Katy Perry and John Mayer's reunion was more out of convenience than anything else.
"Katy and John reconnected once she had a break in her Prismatic World Tour. So, for those few months they had a great time, pretending that it would last — and of course it didn't," an insider explained.
Sources claim that Perry and Mayer's split was mostly caused by the fact that their relationship can not handle distance and the pressures of their busy careers.
Is John Jealous of Katy's Career?
"The reason they have split in the past is because Katy gets busy. John can't handle the lack on attention, and she can't handle the trust issues she has when she's so far away. So they've learned that it's better to just take a break when they can't be in the same place."
Could jealousy be another factor in the split? Katy's career is better than ever and she's coming off the highest rated Superbowl performance of all time, Meanwhile, John is an extremely talented musician, but doesn't have much going on at the moment.
"The fact that he does not have anything major going on with his career is really starting to take a toll on their relationship. Katy is at an all-time high. She is starting to give in to what everyone around her is saying, that maybe she is too good for him."
What are your thoughts on Katy Perry and John Mayer's split? Tweet us @OMGNewsDaily or leave a comment below.