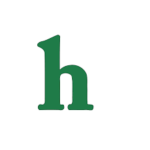 Katy Perry and John Mayer might be back together. The couple, who split in early 2014, were recently spotted together and details about their alleged steamy reunion have been revealed.
Katy Perry and John Mayer back together?
According to Radar Online, Katy Perry and John Mayer were spotted out to dinner with a mutual friend earlier this week. However, on Thursday they were totally alone when they met up at the Four Seasons Hotel in Beverly Hills for a steamy hook up.
Mayer reportedly checked in to the hotel on Wednesday, and Perry joined him the next day where they spent the entire day together.
"They were holed up in John's room at the Four Seasons all day long," and insider revealed. Another guest revealed they spotted the couple riding the elevator together at the hotel.
"They both got on the elevator together on the third floor and got off of the elevator together on the eight floor. Katy was looking down, like she did not want to be noticed," the witness says.
John and Katy's relationship woes
John Mayer is known in Hollywood as a playboy. He's dated the likes of Jennifer Aniston, Taylor Swift, Jessica Simpson, and others, while Katy Perry reportedly began dating DJ Diplo after her split with John, but after he announced he was having a baby with his ex back in October the relationship seemed to be put on ice.
Meanwhile, Katy is busy gearing up for her big performance at the Super Bowl Halftime Show. Maybe John will be there to support her.
What do you think of the rumors that Katy Perry and John Mayer are back together? Tweet us @OMGNewsDaily or leave a comment below.