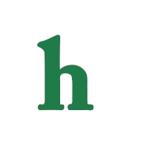 Fans are shocked as Kathy Griffin leaves "Fashion Police" after only 2 months on the job. The comedian announced via Twitter this week that she was leaving the show just days after Giuliana Rancic's controversial remarks about Zendaya's dreadlocks smelling like weed and patchouli oil, a remark that caused co-host Kelly Osbourne to quit the show.
Kathy Griffin Leaves 'Fashion Police'
Griffin spoke out about her decision to leave the show after being hired in September to replace the late Joan Rivers. "I discovered that my style does not fit with the creative direction of the show and now it's time to move on," Kathy wrote on Twitter.
Us Weekly reports that Griffin only filmed 7 "Fashion Police" shows, however the series, which dissects celebrity fashions, will be back at the end of March with Giuliana Rancic, Brad Goreski, and Joan Rivers daughter/Executive Producer, Melissa Rivers.
Who will replace Kathy Griffin and Kelly Osbourne on 'Fashion Police?'
"When I chose to step into the shoes of my beloved Joan Rivers…I was thrilled to continue her legacy as a woman being brash and eccentric on television. I am a freedom-loving female and gay rights activist who loves to find the funny in all people, attitudes, beliefs, and appearances, but only when the context permits intelligent humor," Kathy Griffin explained. "My brand of humor, while unrepentant and unafraid, is all about CONTEXT…Listen, I am no saint…But I do not want to use my comedy to contribute to a culture of unattainable perfectionism and intolerance towards difference."
Hollywood Life reports that other names have already been thrown around in consideration for a chair at "Fashion Police." Stars such as Khloe Kardashian, Amber Rose, Chrissy Teigen, and Naya Rivera are rumored to have been considered for the now two vacant spots.
What are your thoughts as Kathy Griffin leaves "Fashion Police?" Tweet us @OMGNewsDaily or leave a comment below.