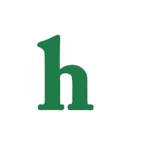 Is Kate Middleton pregnant again already? New reports suggest that the Duchess of Cambridge and Prince William are already expecting baby no. 3 just four months after baby Princess Charlotte was born.
Kate Middleton Pregnant With Baby No. 3 — Report
Hollywood Life reports that Kate Middleton is in the early stages of her third pregnancy and that the pregnancy is possibly the reason that the Duchess didn't attend a high society wedding as well as other royal engagement.
"She's in the early stages of pregnancy with baby number 3. She's not taking any chances."
It seems Queen Elizabeth has given Kate a couple of months off her royal duties. This could be because she had some serious morning sickness in her past pregnancies.
"William put his foot down and decided her heath must not be put at risk. So Kate rested at home and spent her day relaxing and playing with George and Charlotte. Pippa was delighted to escort William to the wedding. Kate knows she can always rely on her sister and doesn't hesitate to call for her assistance."
Baby Reportedly Due In Spring
The report also reveals that Kate Middleton's baby will be due in the spring, so by the end of the year she should be showing.
"Kate's third baby is apparently due in late April or early May, so she'll likely be showing by the New Year. She knows the paparazzi will try everything to get the first photos of her bulging swimsuit — that's why she wanted to take an earlier vacation. She figures her bump won't be prominent in Nov., so she can relax in her bikini without her pregnancy being so obvious."
What are your thoughts on Kate Middleton allegedly being pregnant again with baby no. 3? Tweet us @OMGNewsDaily.