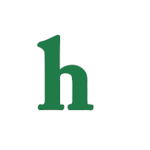 Karina Smirnoff's engagement is off. The former "Dancing With The Stars" professional dancer has ended her third engagement to Jason Adleman. The dancer and the "American Dreams" actor were only engaged for 2 months before calling it quits.
Karina Smirnoff Engagement Ends
According to Us Weekly, Karina and Jason got engaged in mid-January, but that didn't last long. "It's a very sticky situation," an insider reveals. "[Smirnoff] won't discuss the engagement because she is so distressed about the entire thing."
Karina Smirnoff has been seen without her engagement ring for several weeks as she's been promoting her new book "We're Just Not That In To You" which according to ABC News is all about her dating disasters. This caused rumors to fly about her relationship. Unfortunately it seems those rumors were true.
Karina's Still Looking For The Right Man
Karina has been engaged two times before Jason Adleman. She was previously involved with baseball player Brad Penny and of course famously dated her "Dancing With The Stars" co-star Maksim Chmerkovskiy.
As previously reported by Hollywood News Daily, Karina revealed in the past that she would freeze her eggs in hopes of having children later in her life when she met the right man.
Smirnoff has not spoken out about the split with her fiance, and will not be appearing on Season 20 of "DWTS" which premieres on Monday. However, there is always the hope that she'll return next season to compete again.
What are your thoughts on Karina Smirnoff's engagement ending? Tweet us @OMGNewsDaily or leave a comment below.