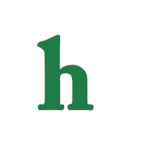 The Kardashians were booed by Clippers fans over the weekend. Khloe Kardashian and Kendall Jenner were not received well by spectators at the LA Clippers playoff game against the Houston Rockets on Friday, the IB Times reports.
Kardashians: Clippers Fans Boo Khloe and Kendall at Game
According to the report, Khloe Kardashian and Kendall Jenner spent Friday night at Staples Center in LA watching the Clippers take on the Rockets in the second round of the playoffs, and when they were shown on the the monitor the fans went nuts booing the reality stars.
The Kardashians were apparently embarrassed that Clippers fans booed them. ESPN LA's Arash Markazi tweeted, "Khloe & Kendall just got booed at the Clippers game. Camera quickly panned away."
Ouch. That's a harsh reception by fans in LA. Now they must know how Justin Bieber feels whenever he attends a sporting event and the camera shows him, as he's probably gotten used to being booed by fans as it happens to him so often.
Khloe and Kendall Embarassed by Boos
Meanwhile, Khloe Kardashian came back to her estranged husband's old stomping grounds. While she was married to Lamar Odom he played for the Clippers briefly after being released from both the LA Lakers and Dallas Mavericks. Khloe and Lamar are not officially divorced, but haven't been together in more than a year.
Meanwhile, the rest of the Kardashian was not in attendance at the Clippers game and have seemingly been keeping a low profile since Bruce Jenner's big interview where he announced he was transitioning from a man to a woman.
What are your thoughts on the Kardashians being booed by Clippers fans? Tweet us @OMGNewsDaily.