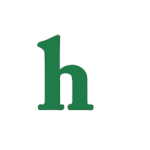 The Kardashian and Jenner families will most definitely be tuning in to Bruce Jenner's big interview with Diane Sawyer on Friday night, and it looks like they will have company.
Bruce Jenner Interview: Kardashian/Jenner Families Planning Viewing Parties
Radar Online reports that Bruce Jenner is throwing a viewing party tonight at his Malibu home, where he was recently photographed wearing a dress, to watch the interview. The reports claims Bruce will have a small gathering of loved ones around him as the interview airs as well as a camera crew, who is filming his new reality docuseries featuring his transition journey.
Meanwhile, Kim Kardashian has confirmed that her side of the family has plans to watch the interview together as a unit. "Yes, we will all be watching as a family tonight," Kim revealed to E! on Friday. "That is all I am going to say about it now."
The Families' Future Hanging in Balance
After the interview airs and everything is officially out in the open about Bruce Jenner sex change plans then it is possible that the Kardashian and Jenner families will begin to speak publicly about Bruce's transition and what it means for the future of their families going forward.
Until that time, the interview will air tonight at 9 p.m. and we're expecting huge ratings for the 2 hour Diane Sawyer sit down.
Will you watch the Bruce Jenner interview? Tweet us @OMGNewsDaily.