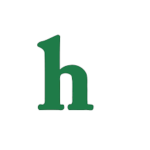 Kanye West was not happy when Beck won Album Of The Year at the 2015 Grammy Awards instead of Beyonce, who cleaned up winning Best R&B Perfomance with Jay Z, Best R&B Song, and Best Surround Sound Album at the show. In fact, Yeezus almost gave Beck the Taylor Swift treatment, but changed his mind at the last minute, starting controversy.
Kanye West Gives Beck The Taylor Swift Treatment At Grammy Awards
When Beck hit the stage to accept his Grammy Award, Kanye followed him and acted like he wanted to grab the mic, the same way he did when Taylor Swift beat Beyonce six years ago at the MTV Video Music Awards and Kanye disapproved. However, 'Ye decided to keep his comments to himself, at least during the live broadcast.
However, after the show Kanye West and wife Kim Kardashian spoke to E! and Kanye totally dissed Beck saying that Beyonce should have won Best Album and that Beck should respect artistry and give his Grammy to Beyonce, who was clearly better.
Kanye West Says Beck Should Give His Grammy To Beyonce
What is it with Kanye West? He's pretty much Beyonce's biggest fan, and takes it hard when she doesn't win something he believe's she's earned. Come on, 'Ye, Bey can't win 'em all. Chill out and respect your fellow musicians and singers by not dissing them for their achievements.
You can check out the moment when Kanye West rushed on stage during Beck's acceptance and what he had to say about it afterward as Kim Kardashian awkwardly listens in the video below.
What do you think of Kanye West's behavior towards Beck and Beyonce at the 2015 Grammy Awards? Tweet us @OMGNewsDaily or leave a comment below.