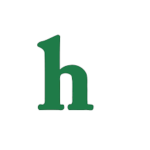 Kaley Cuoco's divorce drama continues on as rumors are flying that the "Big Bang Theory" star could have been having an affair with one of her co-stars, Johnny Galecki, who she has dated secretly in the past.
Kaley Cuoco Cheated On Ryan Sweeting With Johnny Galecki?
According to the Inquisitr, rumors are flying that Kaley Cuoco may have cheated on her husband, Ryan Sweeting, whom she recently filed for divorce from after only 21-months of marriage, with Johnny Galecki, a man who Kaley carried out a secret, serious relationship with in the past.
While Kaley and Johnny are currently both single and could strike up a relationship, it seems safe to say that if they did they would keep it a secret yet again as they did in the past. Even if the rumors about "Big Bang Theory" star cheating are true, her soon-to-be ex-husband, Ryan Sweeting may not be innocent in their divorce.
Reports claim that Ryan has/has a prescription pill addiction and has promised to go to rehab multiple times, but never made good on his promises. Meanwhile, Kaley allegedly couldn't take it anymore and had to split from her husband.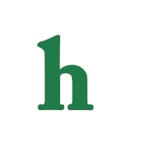 Khloe and Lamar's House Cursed For Kaley and Ryan?
The couple's house could have also played a part in the divorce. Cuoco and Sweeting recently bought Khloe Kardashian and Lamar Odom's former house and Kaley allegedly didn't like the vibes the house was putting off, likely because of Khloe and Lamar's rocky divorce while living in the home.
Meanwhile, Kaley allegedly tried to have the house cleaned of the negative vibes, but couldn't escape the presence of failing marriage vibes.
Oddly enough, Kaley Cuoco and Ryan Sweeting and Kaley Cuoco and Ryan Sweeting have a lot in common. Both women are TV stars who married professional athletes with alleged substance abuse issues and both ended their marriages while living in the same home. Weird…right?
What are your thoughts on the latest Kaley Cuoco divorce drama and rumors? Tweet us @OMGNewsDaily.