Kaley Cuoco has fixed a "mistake" she made by having the tattoo on her upper back symbolizing her wedding date to ex-husband Ryan Sweeting. Kaley and Ryan both got tattoos to mark the occasion, the only thing they didn't bank on is that they would get divorced less than 2 years later.
Kaley Cuoco Covers Her Wedding Date Tattoo
Kaley Cuoco posted a photo of herself in a tattoo parlor on Instagram and captioned the shot, "Thank you @nero_sct @studiocitytattoo for helping me right my wrongs.. note to self- do not mark your body with any future wedding dates #under30mistakes #donttakeyourselftooseriouslykids."
The "Big Bang Theory" star's finished product which was a large moth between her shoulders, but never revealed if her brand new ink had any special meaning to her, or if it was simply something to cover up the wedding date tattoo she wanted to hide.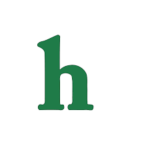 Kaley Cuoco and Ryan Sweeting's Short Lived Marriage
Kaley Cuoco and Ryan Sweeting married on New Year's Eve 2013 in a lavish wedding. 21 months later the couple called it quits after rumors of Sweeting's possible substance abuse hit the web. There is currently no word on whether Ryan has covered up his wedding date tattoo, which was located inside of a heart on his wrist next to a giant script of Kaley's name.
Meanwhile, Kaley Cuoco's not doing too bad. She has a job on TV's highest rated comedy series, "The Big Bang Theory," and is rumored to possibly be reconnecting with her ex-boyfriend and co-star Johnny Galecki in the romance department. Whatever happens, fans are wishing Cuoco the best as she moves past this time in her life.
What are your thoughts on Kaley Cuoco covering her wedding date tattoo? Do you like what she chose? Tweet us @OMGNewsDaily or leave a comment below.