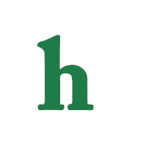 Justin Timberlake and Jessica Biel's baby photo is going viral. The couple decided to share the first photo of their newborn son, Silas Randall Timberlake, online as the proud papa posted the picture on his Instagram account, and fans went wild.
Justin Timberlake Baby Photo: Singer Shares First Photo of Son
The adorable little Silas looks like his daddy in the photo, where wife Jessica Biel is holding her little bundle of joy and smiling for J.T.'s camera just one week after Silas' birth. "Jessica sees herself as a mom of boys, so it worked out perfectly," a source told Us Weekly. "Justin is so excited, he doesn't know what to do with himself!"
Justin Timberlake, Jessica Biel First Baby Picture is Adorable
It seems that all those Justin Timberlake and Jessica Biel rumors about the couple being on the rocks were totally fake, because this looks like a perfectly happy little family who are thrilled to have welcomed their first child, and couldn't be happier about being parents to the adorable little boy.
What are your thoughts on Justin Timberlake and Jessica Biel's first baby photo of little Silas? Tweet us @OMGNewsDaily.