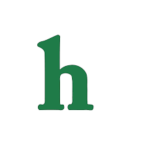 Justin Bieber has agreed to be roasted on Comedy Central and it's set to be one epic night. For those of you who don't know what a roast is, it is where a bunch of comedians and friends of the roastee, in this case Justin, just rip into the subject, and since it's Bieber the roasters should have a lot of ammunition.
The Comedy Central Roast of Justin Bieber is Happening
"Justin has been asking us for a few years to roast him, and we just kept telling him to go create more source material first. We're thrilled he listened," Kent Alterman, president of content development & original programming at Comedy Central said in a statement.
Comedy Central hasn't given a roast since 2013, which focused on James Franco, and was hosted by Roast Master Seth Rogan. In this case, Justin's roast will be filmed in L.A., but it hasn't yet been confirmed who will be roasting the singer.
Nothing is Off Limits
Other roastee's int he past have included Joan Rivers, Roseanne Barr, Bob Saget, Charlie Sheen, Donald Trump, and David Hasselhoff.
Be sure to expect some jokes about Justin's music, relationship with Selena Gomez, blonde hair, egg throwing, DUI arrest, the paparazzi scuffles and so much more. Stay tuned to Hollywood News Daily as we'll have all the details about Justin Bieber's upcoming roast, and you won't want to miss it!
What do you think about Justin Bieber getting his own Comedy Central roast? Are you excited to watch it? Tweet us @OMGNewsDaily or leave a comment below.