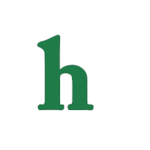 Justin Bieber and Kylie Jenner were allegedly kicked out of the Playboy Mansion during a wild party at Hef's place. The young starlets were reportedly thrown out of the party after Bieber got a bit too handsy with one of the models.
Justin Bieber and Kylie Jenner Kicked Out Of Playboy Mansion?
According to the Inquisitr, model Sarah Harris claims that during a party at the Playboy Mansion during the summer, Justin Bieber and Kylie Jenner were partying when a group of models wanted The Biebs to take photos with them.
However, Bieber did not want to pose for photos and Sarah claims to have defended Justin against the models. I said to [my friend], 'Look babe, we've kind of been taking photos all night and we're over it. Imagine how he feels, he gets that every single day.'"
Justin Bieber was reportedly so grateful to Harris that he gave her a big hug and a kiss on the cheek to show his gratitude. However, Justin allegedly didn't stop there. According to Sarah Harris he then grabbed her breasts without permission, prompting the model to slap Justin across the face! "Then he grabbed my boob! And it was my instant reaction to just backhand him across the face."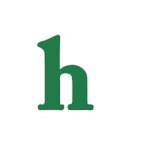 Is Sarah Harris Lying?
Sarah claims that Justin freaked out and that his friend, Kylie Jenner, who tried to tell on Sarah for slapping Biebs and ended up getting herself and Justin thrown out of the party.
"He kind of freaked out and didn't even say anything and then Kylie Jenner pulled the finger at me and then security took them both out."
Harris, who called Bieber's groping "invasive," also revealed that the singer returned to the Playboy Mansion a few days later to apologize for his inappropriate actions. However, Gossip Cop states that nothing about this story is true. "It's fake and never happened," one source revealed. In fact, the insider claims that Justin Bieber "wasn't even at the party" in the first place.
What are your thoughts on the claims that Justin Bieber and Kylie Jenner got kicked out of the Playboy Mansion after Justin groped model Sarah Harris? Tweet us @OMGNewsDaily.