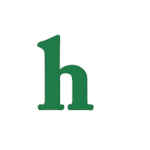 Sony released some huge movie news this week, including the announcement of a "Jumanji" reboot, two "Bad Boys" sequels, and "Ghostbusters" confirmation.
Jumanji Remake, Bad Boys Sequels, and Ghostbusters Reboot Announced
E! Online reports that the "Jumanji" reboot is in the works and already set for a Christmas 2016 release. The original film which starred the late Robin Williams, Bonnie Hunt, and a young Kirsten Dunst, debuted 20 years ago to a huge fan following.
The story is about a board game that basically terrorizes it's players with wild animals and such. Fans loved the original and are now hoping the remake will do justice to its predecessor.
Exciting Movie News Announced By Sony
Meanwhile, Sony also announced that not only is the Will Smith and Martin Lawrence hilarious comedy franchise "Bad Boys" coming back for a third installment, set for February 2017, but that "Bad Boys 4" is also happening and is scheduled for released in 2019.
However, it was not confirmed whether or not Will Smith and Martin Lawrence would reprise their roles in the film series or if new actors would be cast. The studio also announced it's highly anticipated "Ghostbusters" reboot.
What are your thoughts on the "Jumanji" remake, "Bad Boys" sequels, and "Ghostbusters" project? Tweet us @OMGNewsDaily.