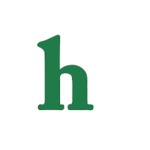 Is a Josh Gordon ban coming from the NFL? The embattled Cleveland Browns wide receiver has failed yet another drug test, which could lead him to lose more time playing in the big leagues.
Josh Gordon Ban: NFL Player Fails Drug Test
According to ESPN, Gordon could be banned for up to 1-year due to his continued problems following league rules.
"Clearly we are very disappointed to hear the latest report regarding Josh," the Browns said in a statement. "At this point, due to the confidential nature of the NFL's substance-abuse policy, we have not been made aware by the league of a failed test. We are in the process of gathering more information and will provide further comment at the appropriate time."
Josh Gordon is a talented player, which the Browns had hoped would help boost the team to playoff status over the past 2 seasons. However, his continued legal issues and disregard for NFL rules has made him a liability to the team, which is now looking at a future without him on the roster.
Cleveland Browns Ready For Future Without Gordon?
Back in July of 2014, Gordon was arrested for driving while impaired in North Carolina.
"Gordon was previously suspended for the first two games of the 2013 season for violating the league's substance-abuse policy. Gordon ended this season in controversy when, on Dec. 27, he was suspended for the final game of the season for violating team rules. He would have been suspended for all of 2014 were it not for a new drug testing and punishment policy the NFL implemented that allowed him to return after missing the first 10 games," ESPN states on their website.
Of course, Josh Gordon entered the NFL under troubled circumstances. He was dismissed from Baylor College due to the fact that he failed a drug test by testing positive for marijuana. He later told the the Houston Chronicle: "It was against school policy, of course, and I was [suspended] in the summer. I've definitely put that part of my life behind me. I don't plan to ever go back there. It was a difficult time, but I learned from it, and I've moved on."
Unfortunately for Josh Gordon and the Cleveland Browns it seems that the wide receiver hasn't put that part of his life behind him, and now his career could greatly suffer for it.
What are your thoughts on Josh Gordon's possible ban after a failed drug test? Tweet us @OMGNewsDaily or leave a comment below.