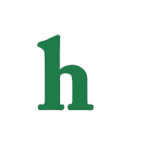 The Josh Duggar scandal just keeps growing. According to police reports obtained by In Touch Weekly, Josh allegedly inappropriately touched 5 young girls while they were sleeping and was caught by his father, Jim Bob Duggar, who took him to the police.
Josh Duggar Scandal: Police Report Claims He Molested 5 Underage Girls
According to Hollywood Life, Josh Duggar's scandal is rocking the fans of his family's reality show "19 Kids and Counting." Josh was reportedly underage as well when the incident happened. Josh is said to have been about 14 years old at the time.
While the claims against Josh are shocking to say the least, the way the incident was revealed is also noteworthy. It seems that the alleged molestations were revealed in a letter written by an unidentified victim. The letter was reportedly put inside of a book which was later loaned to a member of the church the Duggar family was a member of at the time.
How Oprah Is Involved
Whoever found the letter set it to the police as well as Oprah Winfrey owned Harpo Studios as the Duggar's were in Chicago to film an interview for her talk show at the time. Once the studio got a hold of the letter they sent it to the Department of Human Services.
Radar Online reports that Jim Bob Duggar reported Josh to former Arkansas State Trooper, Josheph Hutchens, who is currently serving almost 60 years in prison on child pornography charges.
It looks like the Josh Duggar scandal just keeps getting worse. What shocking details will come out next?
What are your thoughts on the Josh Duggar scandal? Tweet us @OMGNewsDaily.