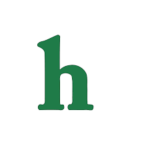 Josh Duggar details pertaining to the sexual molestation scandal are emerging by the number. Josh Duggar has confessed to sexually molesting at least five underage girls,including his sisters.
Duggar family secrets exposed
Josh Duggar police reports have revealed that the crimes took place on the family's church property and that his family along with the church allegedly attempted to cover up Josh's crimes. The Springdale Police Department have revealed the sexual molestation crimes committed by Josh Duggar took place between 2002-2003.
Duggar family cover up of Josh Duggar's crimes
During the years that the abuse took place, the Duggar family lived in a home on Springdale, Arkansas' Johnson Road that was owned by the First Baptist Church, now known as the Cross Church. What is worse it is alleged that the church and Josh Duggar's parents Jim Bob and Michelle Duggar were all aware of the molestations, and that they occurred regularly while the young girls were sleeping.
Michelle and Jim Bob Duggar along with the church were aware of the crimes for at least two years. Josh Duggar's parents spoke with police and revealed that Jim Bob had secretly confided with the elders about his son Josh's shocking sexual crimes.Church elders advised that it would be best if Josh Duggar check into a treatment center. Duggar is reported to have spent three months at a Christian rehabilitation program in Little Rock.
As previously reported, Josh Duggar has resigned from his post at the Family Research Council and issued a public apology saying, "I acted inexcusably for which I am extremely sorry and deeply regret," he told People. "I hurt others, including my family and close friends."
New news comes from the Honey Boo Boo camp. Mama June Shannon is speaking out about the Duggar family sex scandal revealing that if TLC does not cancel "19 Kids and Counting" like they did "Here Comes Honey Boo Boo" she will sue.
Shannon's reality series was canceled by TLC following a scandal that hit the family after June began dating her ex-boyfriend, a registered sex offender who molested Shannon's oldest daughter Anna.
How doe you feel TLC should handle the Josh Duggar sex scandal?