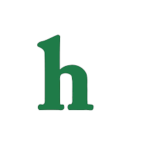 Joni Mitchell fans can breath a sigh of relief today after conflicting reports were released yesterday concerning Mitchell's health status were proven wrong.
Legendary singer and songwriter Joni Mitchell recovering
Several media sites reported that Joni Mitchell who was hospitalized last month had sipped into a coma and was unresponsive.The news began circulating after court documents were filed by Mitchell's close friend Leslie Morris made the motion to achieve conservatorship over Mitchell.
Conservatorsip docs filed by Mitchell's friend spark suspicion
Joni Mitchell's reps issued an updated statement on Mitchell's website stating, "Contrary to rumors circulating on the Internet today, Joni is not in a coma," reads a statement on JoniMitchell.com. "Joni is still in the hospital — but she comprehends, she's alert, and she has her full senses. A full recovery is expected."
The official statement continues: "The document obtained by a certain media outlet simply gives her longtime friend Leslie Morris the authority — in the absence of 24-hour doctor care — to make care decisions for Joni once she leaves the hospital. As we all know, Joni is a strong-willed woman and is nowhere near giving up the fight. Please continue to keep Joni in your thoughts."
Joni Mitchell remains hospitalized at this time and is expected to make a full recovery.