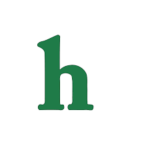 Jonah Hill has gained 70 pounds, which could be for his new movie "Arms and The Dudes." Photos surfaced of Hill, 31, on set in Burbank, California this week and fans were stunned to see Jonah looking much heavier than he's been in recent years.
Jonah Hill 70 Pounds for 'Arms and The Dudes?'
According to Entertainment Tonight, the film is the true story of two men who were contracted by the Pentagon to arm American allies in Afghanistan. The movie also stars "Divergent" actor Miles Teller, and is set to hit theaters next year.
Jonah Hill has reportedly gained about 70, but this certainly isn't the first time his weight has fluctuated. The "Superbad" star has battled his weight for years, and has gone from being quite heavy to very slim and back again. While Hill's most recent weight gain could be for the role in the "Arms and The Dudes," it's clear that the actor will have to work to take the weight off.
"Being healthier came along with maturity," Jonah told Vulture in 2011. "And it's hard, because a lot of times people want you to be the guy you were when they met you. And I love doing funny movies, but I want to mature, literally, in how I treat myself. I'm not living in a frat house with a bong plastered to the table. … But all this stuff [points to his body] is just part of maturing in body and in mind. I just want to be a good man and to make my family proud. And, you know, I want to live a long time."
What are your thoughts on Jonah Hill's alleged gain of 70 pounds? Do you think it's for "Arms and The Dudes?" Tweet us @OMGnewsDaily.