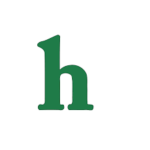 Jon Stewart is leaving "The Daily Show" after 17 years as the host of the long running Comedy Central show. Stewart's contract is expected to expire sometime this fall and he'll likely stay until that time.
Jon Stewart: 'Daily Show' Host Leaving After 17 Years
According to Variety, Stewart, 52, hinted at leaving "The Daily Show" while promoting "Rosewater," the film in which he made his directorial debut. The late night talk show is the longest running series on Comedy Central behind the network's hit animated series "South Park."
"I don't like to think about the day that Jon leaves, but there will be a day. The show will live on. It is a franchise, like the 'Tonight Show,'" Michele Ganeless, Comedy Central's president, told Variety in December. "We'll figure it out when we get there. He has set the standard. We will identify talent, and hopefully, we will find the next Jon Stewart."
Stewart Leaving After Stephen Colbert's Departure
Jon Stewart took over "The Daily Show" from Craig Kilborne, and it seems that the network will find another to host the late night talk show when he leaves. Meanwhile, Comedy Central has also lost another one of their big stars when Stephen Colbert left his show "The Colbert Report" and is prepping to take over "The Late Show" from David Letterman later this year.
Jon Stewart and "The Daily Show" has been a great source of news for viewers, and has started conversations about an array of hot button topics for years. His presence will be missed on our television screens as well as his humor and winning smile.
Stewart is addressed his departure this week on the show.
What do you think of Jon Stewart leaving "The Daily Show?" Tweet us @OMGNewsDaily or leave a comment below.