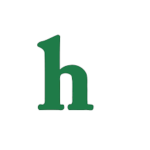 Jon Gosselin is a DJ now in case you didn't know, and the former "Jon and Kate Plus 8" star landed his first gig at a New Jersey bowling alley on Saturday, but the turnout what quite what Jon had hoped.
Jon Gosselin DJ dreams dashed?
According to TMZ, Jon Gosselin's DJ aspirations may not be a good idea. Jon lit up a NJ bowling alley with a mix of all kinds of songs in all different genres and there were only a handful of people there to witness it.
In fact, a video posted to the website shows only one person dancing, a woman was busting some serious moves on the small dance floor all by herself and Jon focused on his new "career."
Should Jon find a new job?
Gosselin performed a 5-hour set, and could have used his huge family to help fill up the bowling alley were he was working. However, it's unlikely that Jon's ex-wife, Kate Gosselin, would have let her eight children, Cara, Maddy, Hannah, Colin, Aaden, Alexis, Joel, and Leah attend the gig to support their dad, and even if she did okay the outing, would the kids want to go see their dad DJ?
Perhaps Jon Gosselin will try to DJ again in the future, but for now it looks like his career isn't taking off. In the past Jon has been an IT specialist, reality TV star, and waiter at a restaurant.
What are your thoughts on Jon Gosselin DJ? Tweet us @OMGNewsDaily or leave a comment below.