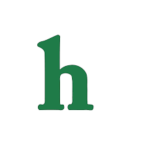 Jon Bon Jovi has signed on to produce a new rockstar reality series "If I Wasn't a Rock Star." Jon will not only be producing the series, but will also be a featured rock star participating on the series. Jon Bon Jovi will return to his childhood home where he will reflect and share with viewers what he believes his life would be like now had he never become a singer.
Jon Bon Jovi to produce new rock star reality series
Bon Jovi revealed,"I was drawn to this project simply because it will be a celebration of the working men and women of this country," Bon Jovi, a New Jersey native, said in a statement to Variety. "They are the real rock stars." The new rock star reality series will feature several musicians that have been stripped of their agents ad reps as they all head home to discuss in a candid and personal reflection of their lives.
Bon Jovi spreading his wings
Jon will serve as the series executive producer working closely with Bob Weinstein and TWC-Dimension's Patrick Reardon.The new reality series is slated to give fans an opportunity to see their favorite rockers as they've never seen them before.
"If I Wasn't a Rock Star" has yet to announce a network or air date.This news has many lifelong Bon Jovi fans wondering if Jon Bon Jovi is continuing to broaden his horizons because he is truly interested in this project, or if Jon feels the need to get his ducks in a row because he is getting ready to start taking a longer leave from touring and recording.
Lets hope the later is not the answer and that Jon Bon Jovi is just wanting to branch out more, while continuing to keep all the Bon Jovi fans happy with albums and tours in the near future.