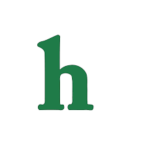 John Stamos was arrested for DUI over the weekend. The "Full House" star, 51,  was busted by police on June 12 around 7:45 p.m. when they received calls about someone driving erratically.
John Stamos Arrested for DUI
TMZ reports that John Stamos was handcuffed after being arrested for DUI, and was later taken to the hospital. The actor is set to appear in court on the charges on Sept. 11.
The Beverly Hills Police Department gave the following statement to Hollywood Life.
"On June, 12, 2015, at approximately 7.45 p.m. Beverly Hills Police Department received numerous calls reporting a possible DUI driver in the area of Canon Dr, and from Santa Monica Boulevard. The BHP stopped the vehicle at Canon Dr. and Santa Monica Boulevard. The driver and sole occupant was identified by his driver's license as John Phillip Stamos, and by his own statement.
Due to a possible medical condition, Mr. Stamos was transported to a local area hospital by the Beverly Hills Fire Department for observation. Subsequent investigation determined that he was driving under the influence and was placed under arrest. Mr. Stamos was issued a citation for driving under the influence and was released by the hospital."
Bad Time For Stamos' Legal Woes
Celebrity DUI's are always bad, but this comes at a really bad time for Stamos. John recently announced the revival of "Full House" via a sequel series titled "Fuller House," which stars Candace Cameron-Bure as DJ Tanner-Fuller, a pregnant veternarian who has two sons and is recently widowed.
Every former "Full House" cast member with the exception of Mary Kate and Ashley Olson. Has this tainted Uncle Jesse/John Stamos, or will fans be able to get over the fact that he was arrested for DUI because he's such a likable and beloved actor?
What are your thoughts on John Stamos being arrested for DUI? Tweet us @OMGNewsDaily.