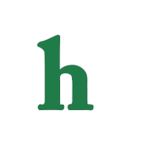 Joe Giudice has allegedly been cheating on wife Teresa Giudice while she's in prison serving time on multiple fraud charges. In Touch Weekly reports that the "Real Housewives of New Jersey" star has been secretly meeting up with blonde beauty Jamie Jackson while his wife's away.
Joe Giudice Cheating on Teresa While She's in Prison?
"This is [Teresa's] worst nightmare come true," a source revealed. Joe and Jamie, 30, reportedly met through a mutual friend during a lunch date. "[Joe] really, really liked her," the insider added.
Joe Giudice, whose nickname is "Juicy Joe" is said to be a dog when it comes to women. One source claims that "The guy has no shame — he'll pick up girls anywhere, he's cocky, and thinks he somebody — he's not."
According to the magazine, Joe and Jamie have since started a relationship and have been flaunting it despite the fact that Joe's married to Teresa Giudice. "They were full on making out in front of their group," a separate witness told the magazine. "They were chugging margaritas and seemed drunk out of their minds."
Joe and Jamie Both Speak Out
When Joe got wind of the cheating allegation reports, he spoke out immediately about them. "No, I did not flirt with her. I did not make out with her, nothing happened between us," Guidice told Us Weekly.  "Everything In Touch is saying that happened between us are lies."
Jamie Jackson also spoke out on the reports echoing Joe's words saying, "I definitely never slept with him… Nothing happened with me and Joe, I didn't know him prior, nothing inappropriate happened at any time. We did not hook up, kiss, or anything more. I saw him at the two business meals and nothing more, it's all made up bulls—."
Joe says his wife Teresa knew about the business meetings he had with Jamie and that he has nothing to hide. Joe will heading to prison next year when Teresa is released to serve a 41-month sentence on his fraud charges.
What are your thoughts on "Real Housewives of New Jersey" star Joe Giudice allegedly cheating on Teresa Giudice? Tweet us @OMGNewsDaily or leave a comment below.